"Hip Hop Ain't Dead It Lives In The North" reads the daring brand of t-shirts first launched in 2007 and now available in stores across Canada. Initiated by cultural commentator, writer and entrepreneur Jonathon Brown, this line of t-shirts has seen several manifestations since its initial release and continues to be greeted with open arms by the hip hop community in Canada.
With over 2000 units sold independently, a new design is now sweeping the region and sure to further impact the growing hip hop culture in this country.
Jonathan "Bizz" Brown will be on The Come Up Show this Saturday January 9th.
Check out It Lives In The North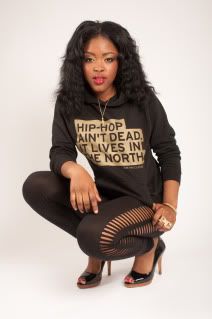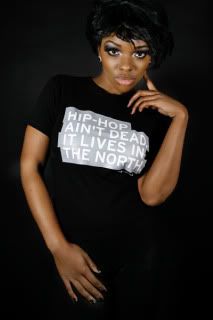 HOW TO TUNE IN!!!!!!!

Internet- https://www.thecomeupshow.com
Radio- 94.9FM in London, Ontario and Surrounding areas.
TV- Rogers Digital Cable 943
Time-  Saturday 6pm-8pm