What a good way to start the year, this was the first radio show of 2010 and Jonathan "Bizz" Brown was my guest.
Bizz is one of the reasons why you see t-shirts and hoodies that say "Hip-Hop Ain't Dead. It Lives In The North"
With over 2000 units sold independently, the t-shirts and hoodies have been spotted on Much Music, The Score, Breakfast Television, World Star Hip-Hop and artists like Classified, Kardinal and Belly have sported it.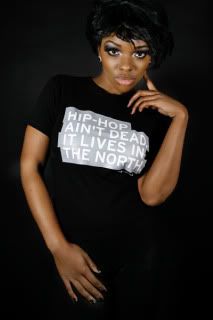 You can cop the t-shirts on ItLivesInTheNorth
If you consider yourself part of Hip-Hop then download this show.
You can stream the show right here
and if you like it
Check out the playlist